10 March 2009
By Ian Warner
At the weekend, Berlin's New Museum flung open its doors to allow the public to take a first look at the results of 11 years of renovation work, carried out under the guidance of British architect David Chipperfield with Julian Harrap.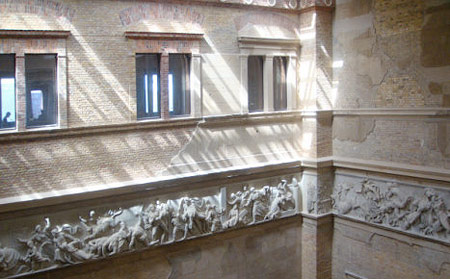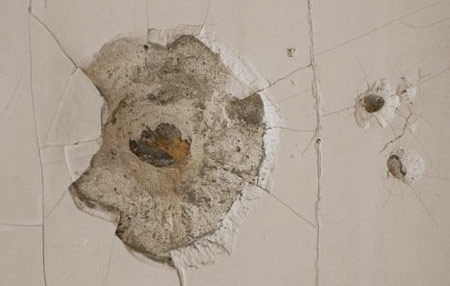 Photos: Chipperfield Architects/Rik Nys [top]; DDP [above], via Berliner Morgenpost
The work has been criticised by some for fetishising war damage. But the old and the new have been sensitively intertwined. Homegrown critics always misunderstand that the whole point of Berlin is that it's history's freakshow. And Chipperfield should be commended for giving Berlin something with dignity and honesty.
The New Museum is so called, because it was completed in 1855, and is slightly newer than Berlin's Old Museum, which was completed in 1828. The former shouldn't be confused with the New National Gallery, which opened in 1968, and the latter shouldn't be confused with the Old National Gallery, which was completed in 1876 but is younger than the New Museum. You follow? Shit just swings that way in Europe.
One concluding observation though: this temporary ticket office is clearly the most exciting piece of fully contemporary architecture on Museum Island at the moment.