16 May 2012
By Cormac Deane
The building is the Brunei Gallery, which is part of the School of Oriental and African Studies, which in turn is part of the University of London.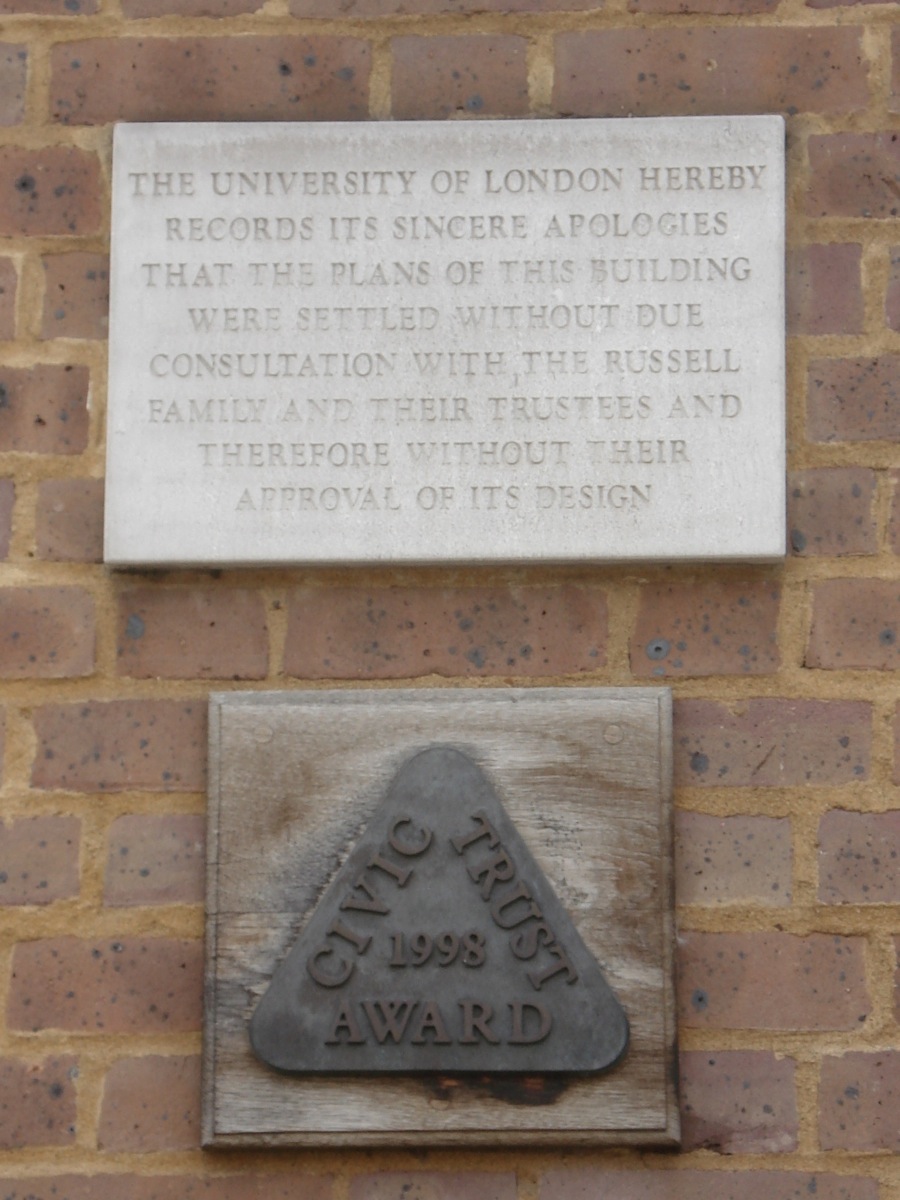 The current head of the Russell family is Andrew Ian Henry Russell, the 15th Duke of Bedford. He is a regular in the top 200 richest people in Britain, with a fortune of around UK£500 million. In 2009, a small statuette, which he owned but had never paid attention to, turned out to be worth £2.5 million. He is also known as the 15th Marquess of Tavistock, the 19th Earl of Bedford, the 19th Baron Russell, the 17th Baron Russell of Thornhaugh and the 15th Baron Howland. You do not fuck with people like this.
On the other hand, the Brunei Gallery was funded with an £8.8 million gift from the Sultan of Brunei. The current Sultan is Hassanal Bolkiah, who is the head of state. He is also the Prime Minister, the Minister of Finance, Minister of Defence and Inspector General of the Royal Brunei Police Force. Forbes Magazine estimates his net worth to be $20 billion, which puts him easily in the top 50 wealthiest people in the world. You really do not fuck with people like this.
I'd say the Sultan is used to getting his way.