27 October 2007
By Ian Warner
In a cute ironic twist, Breite Straße (Wide Street) in Berlin's Mitte district, is currently being narrowed to make way for some Cityhometownhouses, ushering in a new era of urban density. The street is being nipped and tucked back to its original width having spent many years doubling-up as a military parade ground for tanks.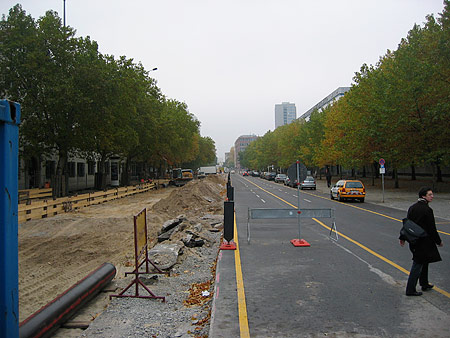 Nip, tuck: Breite Straße, 2007, looking south-east
SLAB envisions a city in which every infrastructural change is captured in ever lengthening street names full of revisions, crossings-out, repetition and reaffirmation until they are as large as billboards. Or electronic street signs which, like Microsoft Word files, secretly contain invisible traces of every amendment. Here's hoping for "Wide But Formerly Much Wider Street".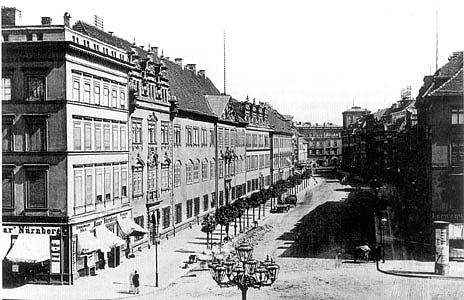 Back in the day: Breite Straße, 1881, also looking south-east