23 February 2009
By Ian Warner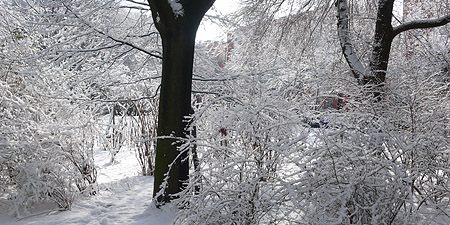 Recent, and unusual, snow storms in England prompted one radio DJ to call the ensuing chaos «Snowmageddon». But the particularly snowy winter here in Berlin is simply the cold season back on form after a mild four year recess. It has forced me to ride the metro to work instead of cycling, which is where I saw these, stuck above opposite doors of the S-Bahn train: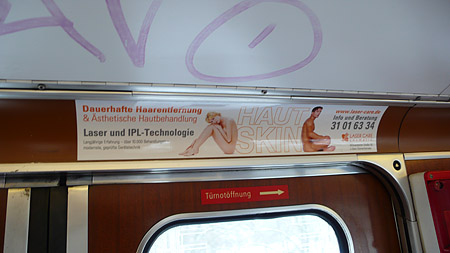 The first ad is for «Permanent Hair Removal», and shows two rubbery post-humans, freed at last from the tyranny of body hair. It suggests a course of lasery IPL-Technology treatment. The second ad asks, «Thin hair? Hair loss? Nothing helps?», and suggests a course of lasery E-Zone-Program treatment.
This article has nothing to do with architecture.