16 July 2010
By Ian Warner
In November 2009, SLAB Magazine was invited by architect Arno Brandlhuber to give a talk for his masters students studying at the Akademie der Bildende Künste in Nürnberg. Following our scattershot 113-slide presentation, Brandlhuber invited us to write an upcoming issue of Disko, a publication documenting the "results and marginal phenomena of the a42.org / master of architecture course of studies". He was particularly interested in an appendix of our presentation, entitled "The New Death Strip: Architectural Mediocrity and Worse Along the Site of the Former Berlin Wall".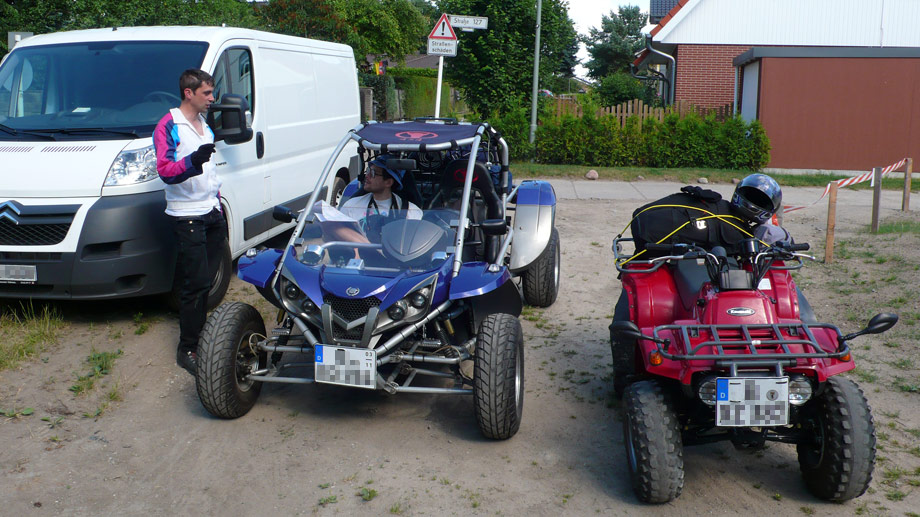 A rest-stop on Berlin's 127th Street. Little in common with Harlem.
In approaching a publication like Disko a more intense quality of research is needed than might otherwise go into a typical article on this site. Recognising this, and the need to explore semiotically challenging terrain, the SLAB editorial team decided to conduct a two-day field trip along the length of the old Berlin Wall using a quad bike and a beach buggy. Seeing as the old Death Strip is now a cycle path and a richly varied biotope, any difficulties arrising from our choice of transportation would become dramatic devices, exploitable at a later date. It was also of upmost importance to make a hell of a lot of noise with a couple of two-stroke engines.
We explored the ultimate cul-de-sac, the so-called "duck's beak" which is a dead-end street that was surrounded by the Wall on three sides, resulting in a narrow East German enclave which jutted 530 meters into West Berlin. Here we discovered Helmut-Kohl-era BRD concrete villas with orange awnings, and the post-reunification 'shateux' of a retired footballer.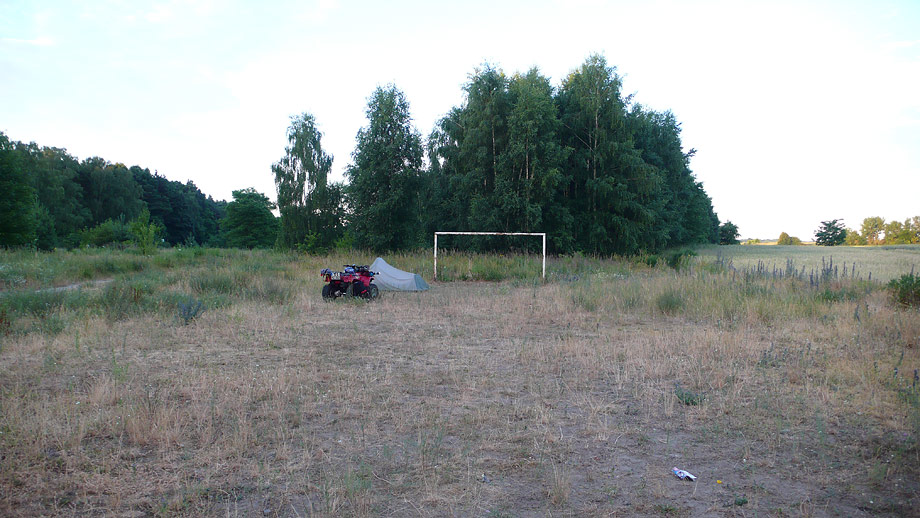 Camping on the former death strip
We camped out on a football pitch on the former death strip, and reflected upon the 3% of landmines still unaccounted for twenty years after demilitarisation. People walk their dogs here at 5am.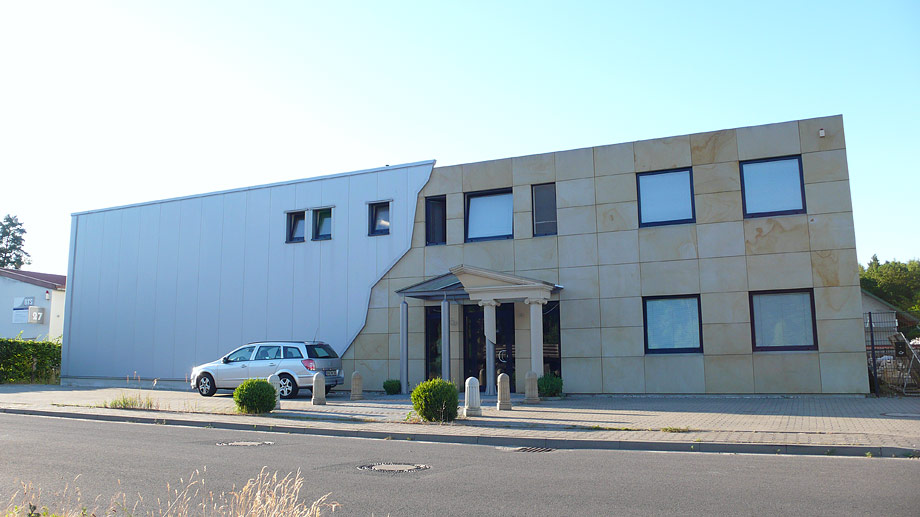 This is what you do field trips for
We struck architectural gold in our discovery of this el Cheapo Site style rip-off. This was in a light industrial estate specialising in discount denim products and roof tiles.
We set off with no coherent thesis, and returned with no consistent conclusion, but certainly with enough material to compile an engaging documentation. This article, then, should be seen as a kind of trailer for our issue of Disko, which will appear towards the end of the year, and will, doubtless, be touted by us doggedly up to and beyond publication date.