AstroTurf Gemütlichkeit
When it comes to prettying up a drab stretch of pavement, AstroTurf is the material of choice for many in the gastronomic industry. It is a cheap, low-resolution simulation of nature, but also suggests domestic comfort. It defines the extent of a piece of short-lived territory. It is usually fitted with surprising precision, but is often inconceivably grubby.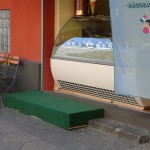 #007 – 10th April '11
Not carpet, but upholstery. Stepping up to the ice cream on Zossener Straße.

#006 – 3rd December '09
Record breaking length: somewhere near Ostbahnhof

#005 – 3rd October '09
Westside expressionism: Lietzenburger Straße

#004 – 21st September '09
A conundrum: Leipziger Straße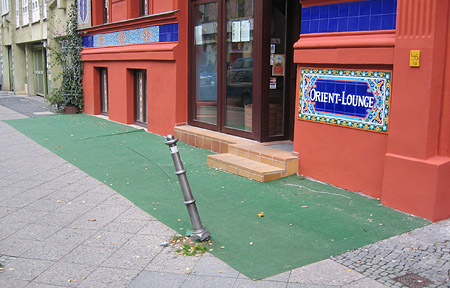 #003 – 31st August '09
Neatly fitted: Nostitzstraße

#002 – 26th August '09
Miserable: Michaelkirchplatz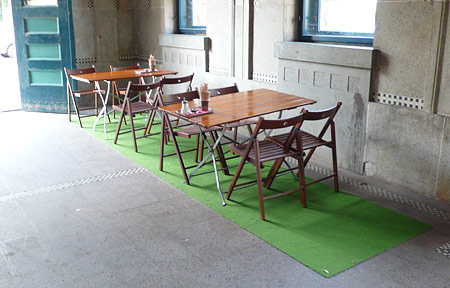 #001 – 23rd August '09
Optimistic: U-Bahnhof Botanischer Garten