6 April 2007
By Ian Warner
Ten years ago, when I first arrived in Berlin, one of the most conspicuous features of the city was the airborn maze of pink and blue pipes raised above the streets on metal stilts. It's a typical method of routing mains water around, from and to building sites.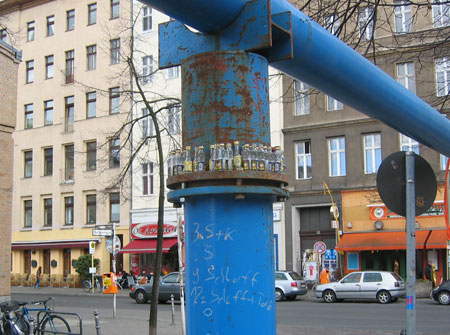 With the market hall on Zossener Straße in Kreuzberg currently undergoing major refurbishment, water pipes have sprung up in my own neighborhood, and run parallel to local Semi-Crap Supermarket, Kaiser's.
Supermarkets in Berlin are common gathering spots for small troupes of alcoholics and tramps in varying degrees of inubriation, who gather during the day and turn the pavement into an impromptu outdoor pub. The alcohol of choice is usually tiny bottles of Korn (a rye-whisky), Kleiner Feigling or Jägermeister, or their cheaper generic brand equivalents.
Interesting to see how the pipes had been converted into a beautiful trophy-case of dead bottles: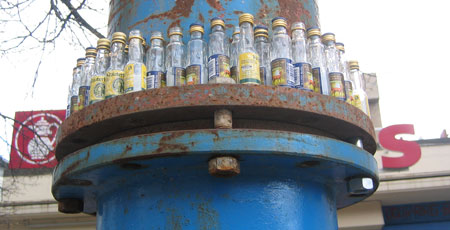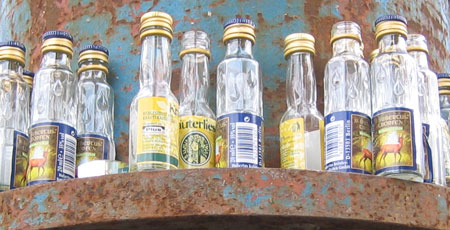 Trophy case