22 November 2007
By Ian Warner
Worked at home today. Went out around lunch time to buy some good pasta from the local deli, and walked into a film set. Lights were set up on the pavement, rental trucks full of rigs, booms and all-sorts were parked near-by, and there was an atmosphere of hushed busyness. For a second or two I contemplated walking right in and barging through a scrum of gaffers, but they'd even stuck a sign on the door which said, simply, "Set".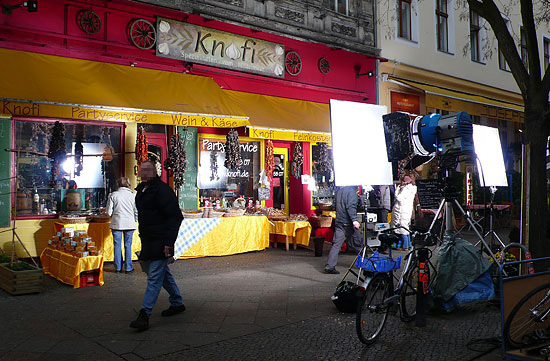 So I went to the Turkish grocery store, bought some unleavened bread and dandelion leaves, then swung over to Marheinekeplatz where the market hall is being rennovated, and all the tennants are gathered wagon-train-style on the square behind.


When the market hall is finally ready, and everyone's moved back in, I'm going to miss this busy little temporary trading estate with its children's playground in the middle and the two patches of grass where about thirty onlookers spontaneously gathered a few months ago to watch a demented little dachshund play football with itself.
Whilst the market hall is already looking hansomely transformed, it is also suffering from unforgivingly mediocre typography. A red non-descript san-serif adorns each entrance. Why red? It looks cheap and lovelessly done: surely the place deserves a couple of capitals. How sad.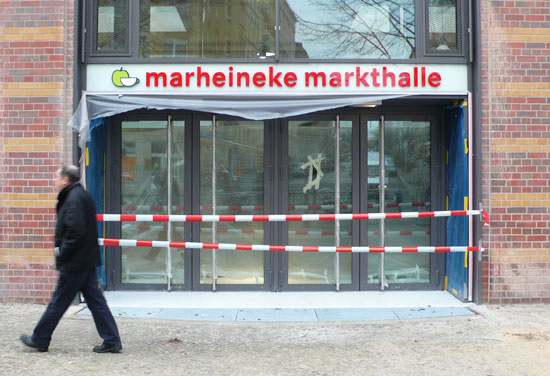 Anyway, back home I realised I'd forgotton something. The pasta. So the German film industry owes me a meal.