6 December 2010
By Daniel Schwaag
HMS Karl Liebknecht
Nice to see that Towards a New Architecture was mandatory reading for architecture students in the East as well, as we can tell by this example of building design taking cues from naval structures, in this case cruise ship architecture. Something like the MS Arkona has collided with a modernist tower block and spilled its cargo to create a cornucopia of shops, restaurants, and wig boutiques that make up the shopping deck of this strange proto-decon iteration of an unité, which subsequently sank to the bottom of the sea. This one can tell by the schools of fish that roam a veritable reef of dreams of distant places such as Hanoi, Cuba, or Hungary.
After entering this waterworld through vortices – revolving doors adorned with sand dollars and other marine flotsam – why not start your day with a relaxed cocktail under plastic palms at bar Tropicana while admiring said schools of fish. Stroll along a sunken interior east German street with parked Trabis frozen in time, then rest on a bench under a street lamp for some people watching or to read the paper before you stop in Hungary represented by paper thin sheet of photographic rustic brick that creates a romantic flair of sunken towns like Atlantis, for a bowl of Gulash. Then, stock up at a sort of Skymall of GDR memorabilia on Tempobohnen, Atoll Memory (!) deodorant, or Novum soap at Ostpaket. Complete your evening under the pasted cealing of the Brauhaus Mitte for a farewell dinner of Eisbein with Sauerkraut accompanied by old shanty.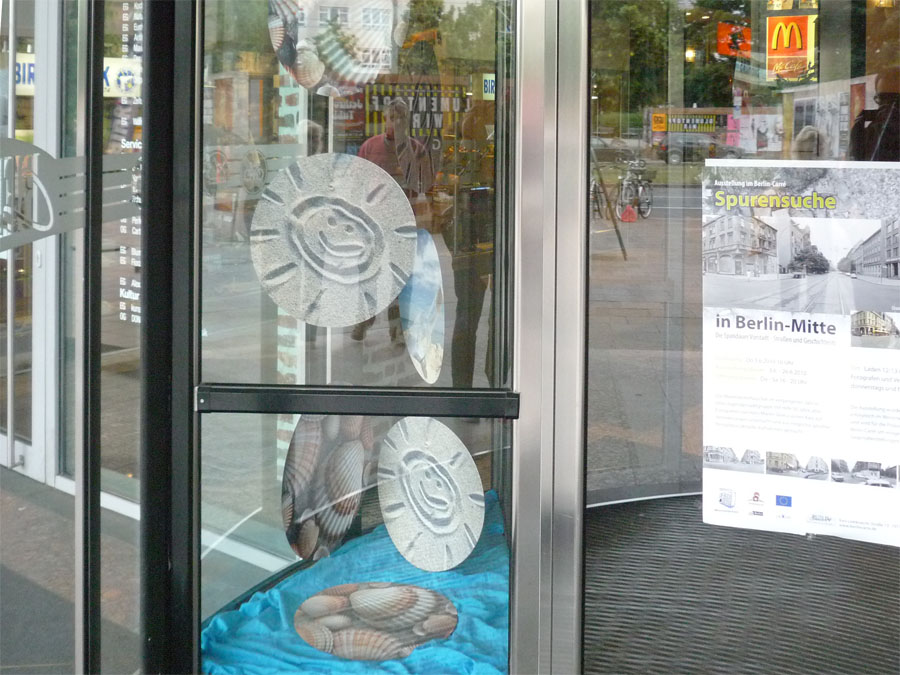 vortex flotsam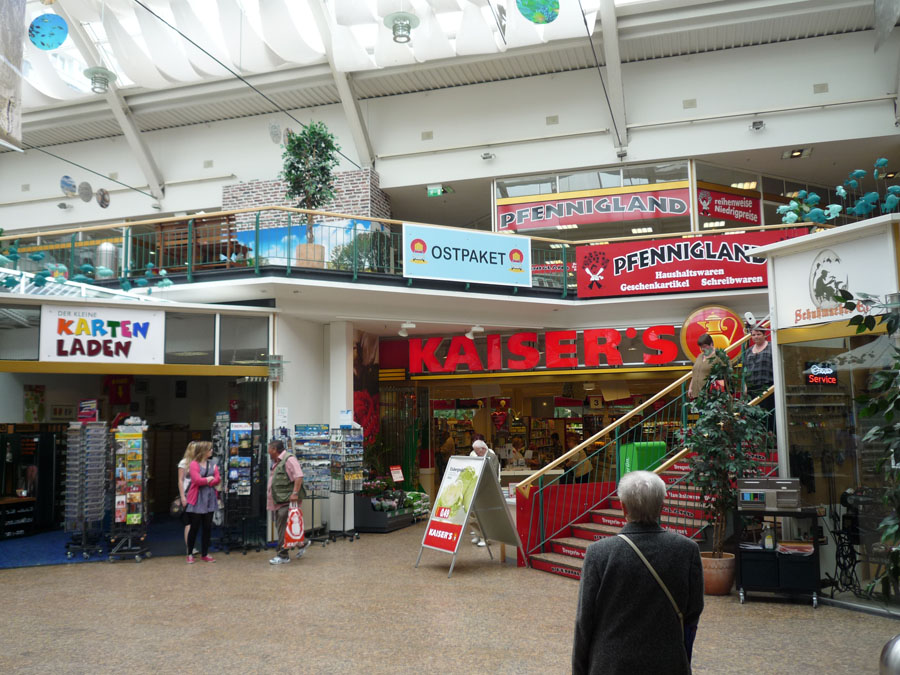 the shopping deck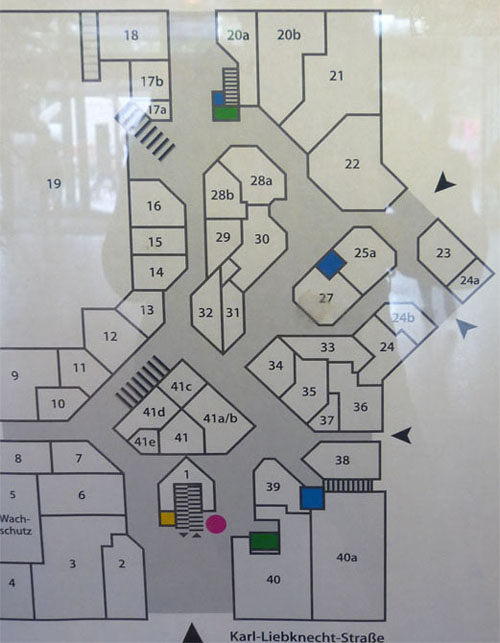 collision schematic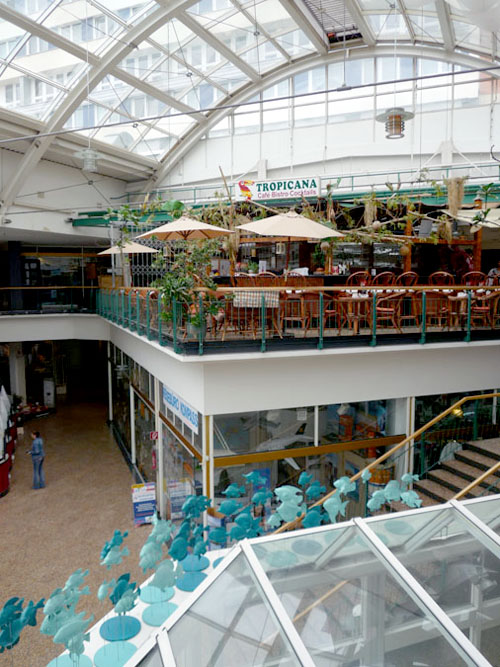 bar tropicana float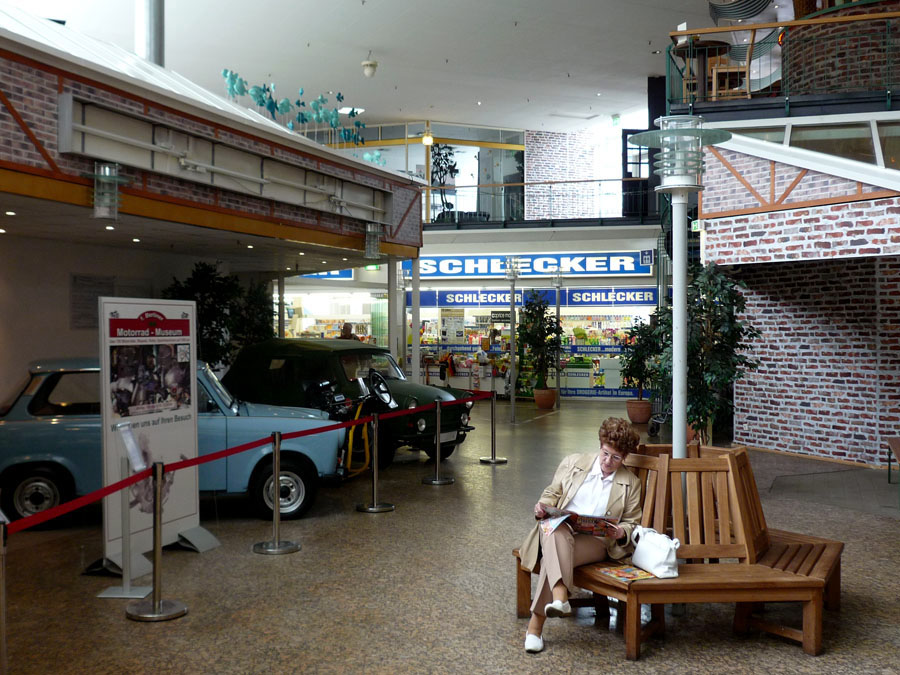 this is so relaxing
Herr Latzke, hallo, nice leasure wear!
Hubert, remember Hungary 1982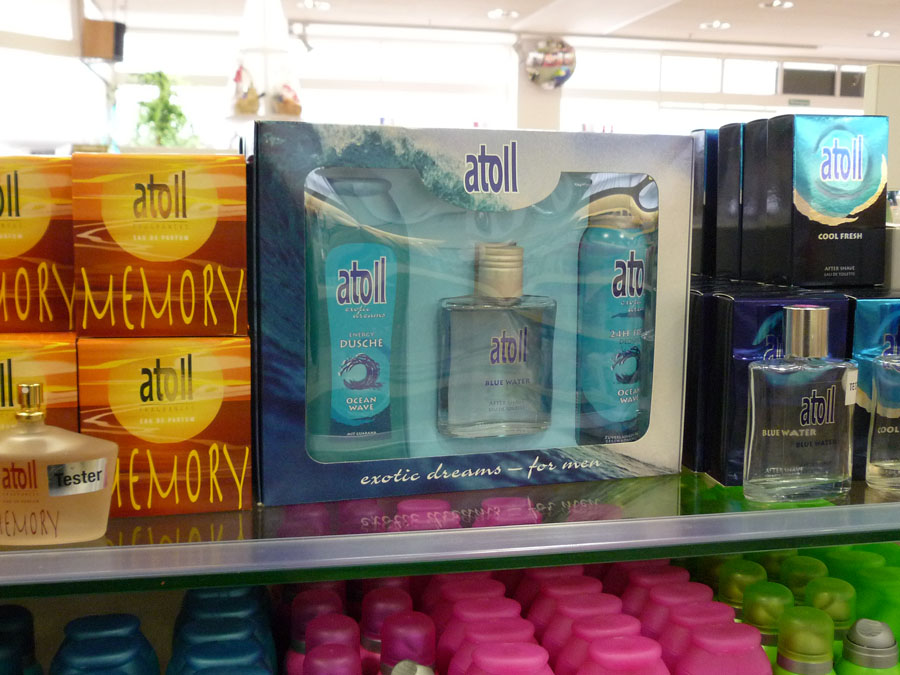 atoll memory deodorant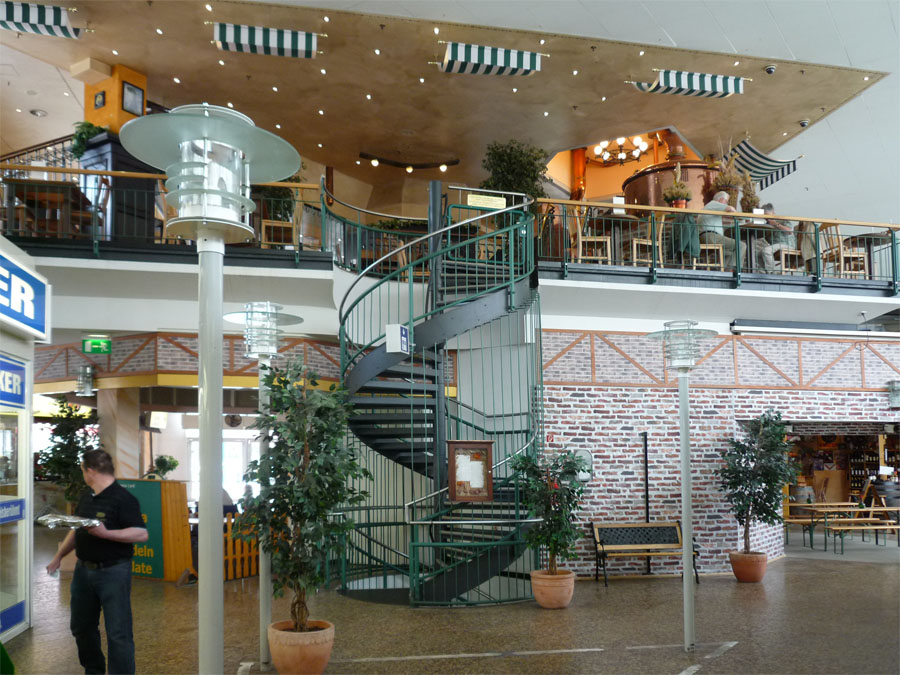 sea shanty in Brauhaus Mitte
italianate mural