23 August 2011
By Daniel Schwaag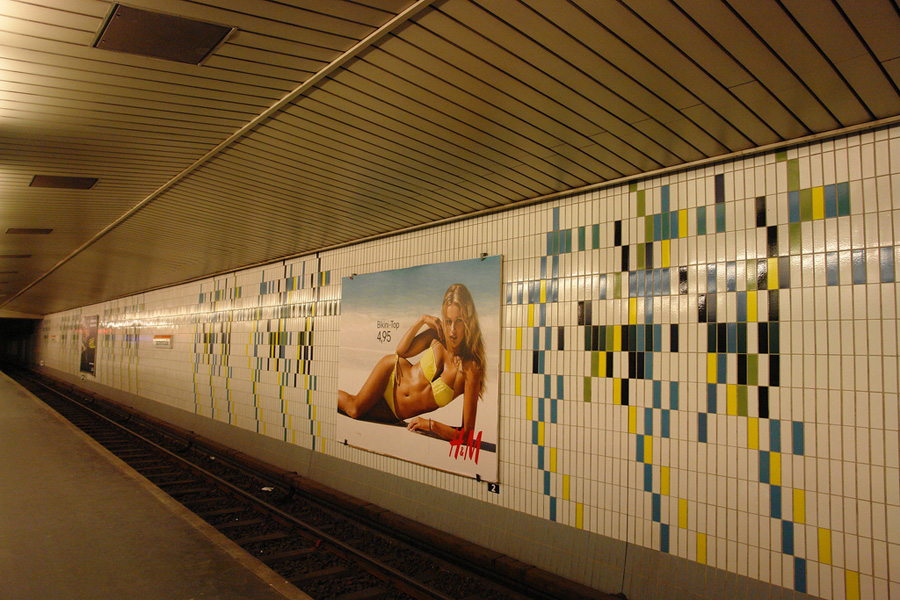 "If we look closely enough we shall have no difficulty in convincing ourselves that no one art of any greatness has ever been "reborn".
"Every single art form, the Chinese landscape, Egyptian sculpture or the Gothic counterpoint, exists only once, never to return again in its soul and symbolism."
Oswald Spengler – Decline of the West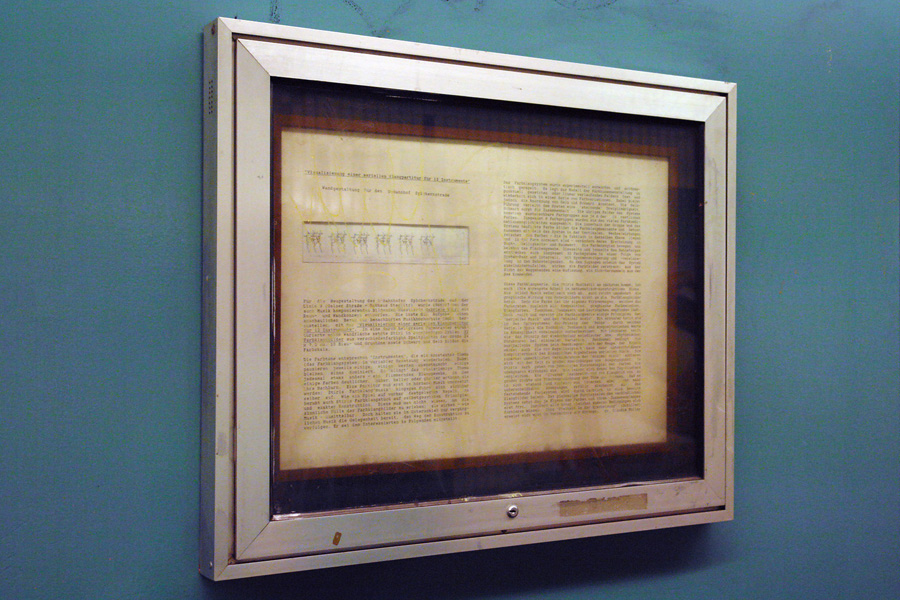 Word! This art form is certainly staying put, left to steep in its own atmosphere of 80s transpirations. Well, most of it must have escaped through the array of vent holes on the left by now. Rarely has Spengler's point been stressed as succinct and as well as with this redundantly framed description of an art work at Spichernstraße underground stop on Berlin's U9 line, as if trying to heighten the distance in soul and symbolism one might already feel looking at the space invaders era art work by Gabriele Stirl, which looks like Atari but is much more cerebral.
My suspicion is that sometime in the 90s, they realized that that flimsy '86 frame, though crafted with much care, would hardly suffice to shield its content from the vicious edding dildo attacks by alienated urban yoots with some time to spare that ripped through Germany's metropolitan landscapes in the 90s.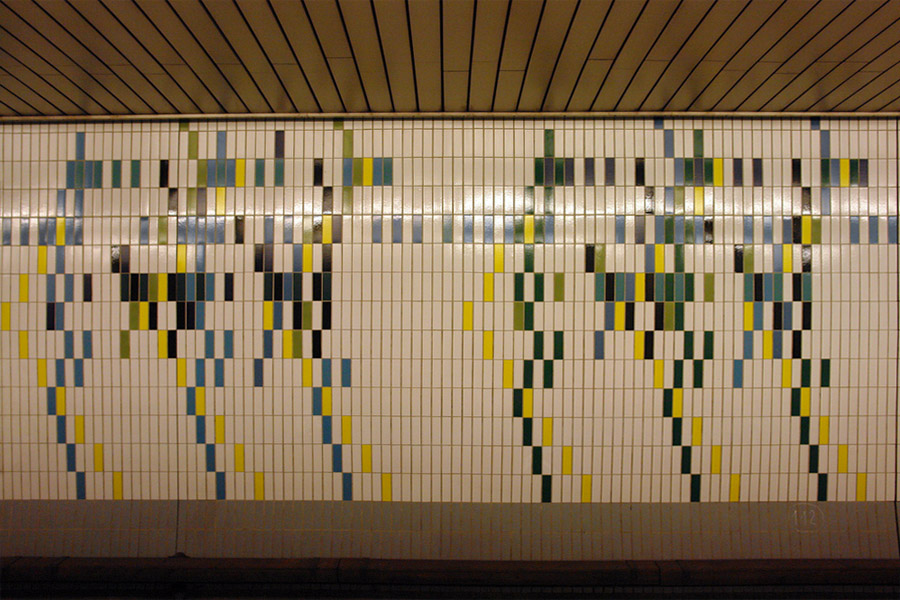 So there it lies, encased in the past and behind two layers of glas and somewhat defused, as a kind of encrypted Schneewittchen code, the art form of the 80s, irrevocably lost to us in context, in soul, in symbolism, leaving us with the strong desire to delve into the thick smokey atmosphere of a 1986 West Berlin bar, if only for a moment, and eavesdrop on some banter by the perpetrators of this lost art form over a glas of afri cola, perhaps. Shit, I'm late for my appointment with my accountant in Friedenau.