11 September 2017
By Cormac Deane
Douarnenez is a fishing town in the northwest of France. It is famous in particular for its fish canneries. Throughout the town, somebody has been writing the names of films on pieces of public furniture.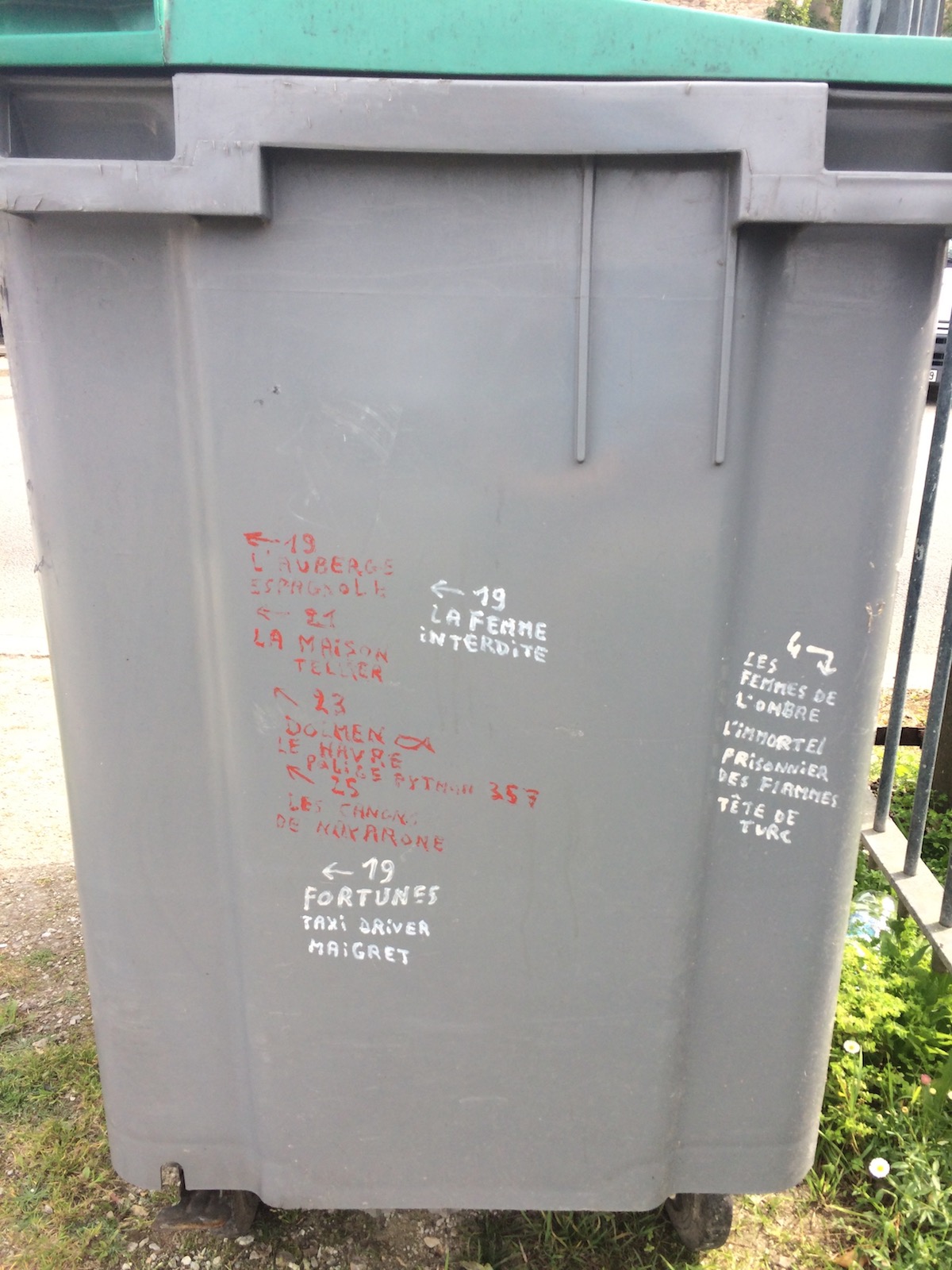 The balance of French/non-French film titles is about 50/50. There are thousands of titles, all in the same hand.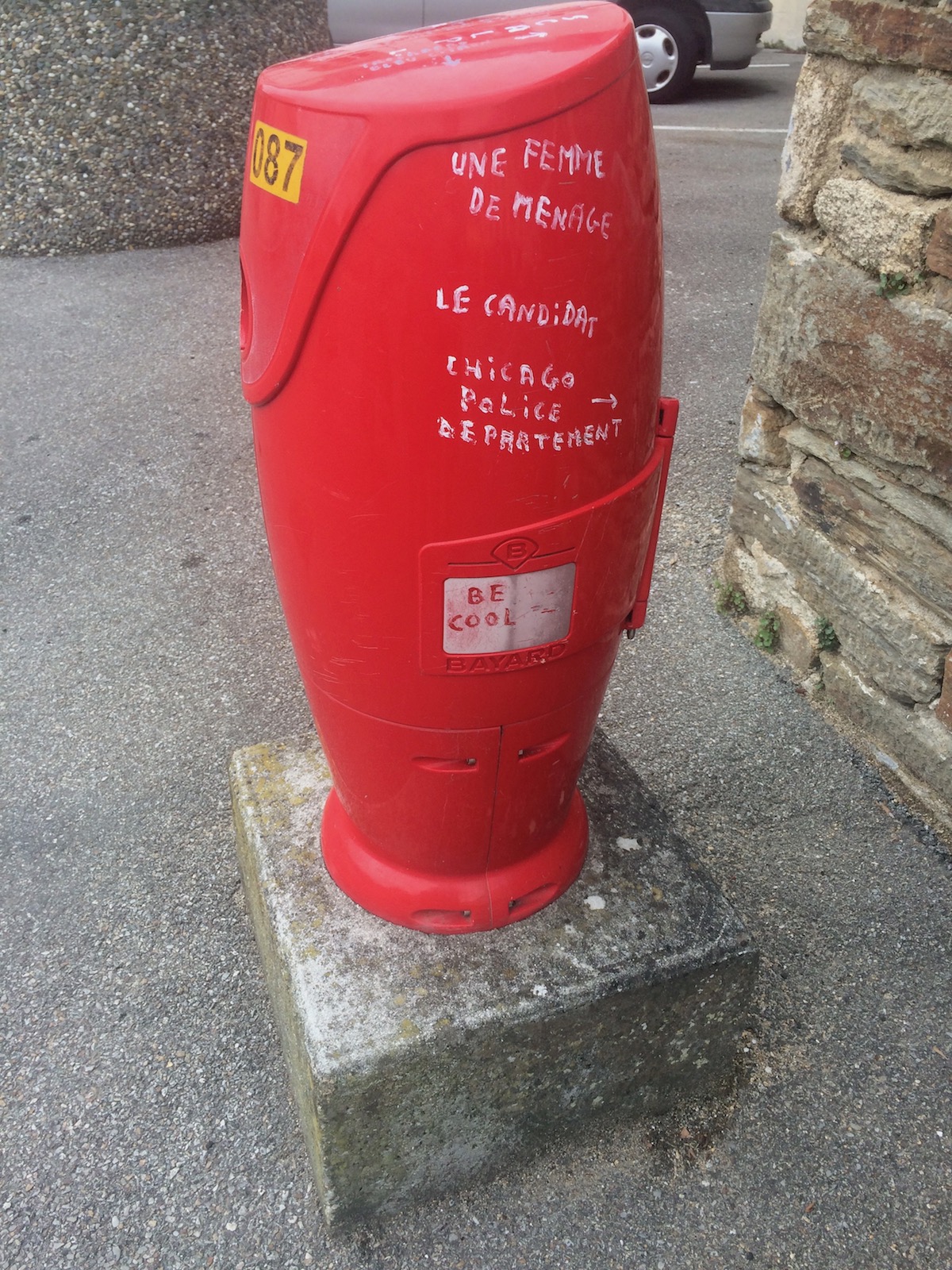 In some places, there is a numbering system in use, which your correspondent could not decipher. In other places, there are no numbers, just titles.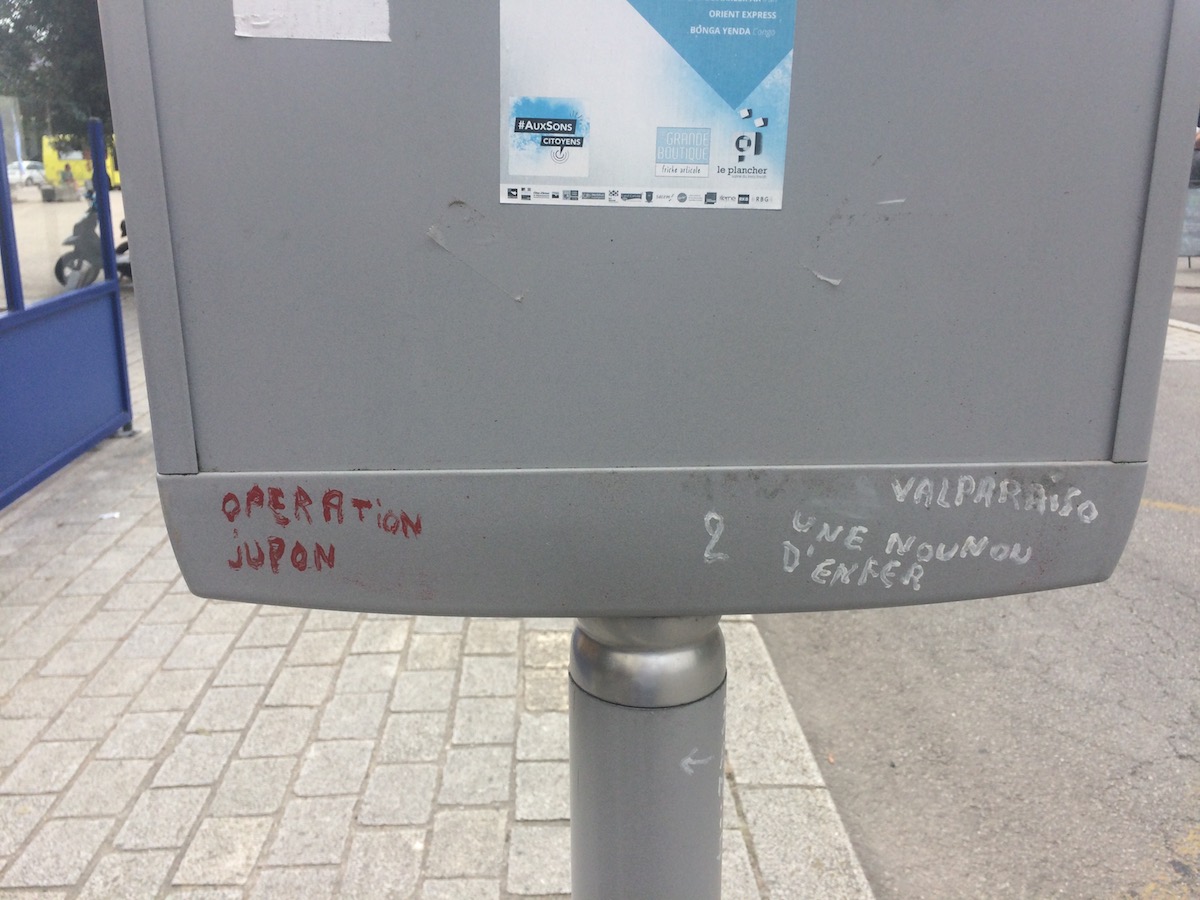 There is no apparent style, genre or taste in the titles that have been chosen. Opération Jupon refers to Operation Petticoat, a 1959 Hollywood comedy set on a submarine, where Cary Grant and Tony Curtis grapple with the unexpected cargo of five Army (female) nurses. Une nounou d'enfer is the 1990s American sitcom The Nanny, starring Fran Drescher. And Valparaiso is a French thriller from 2011.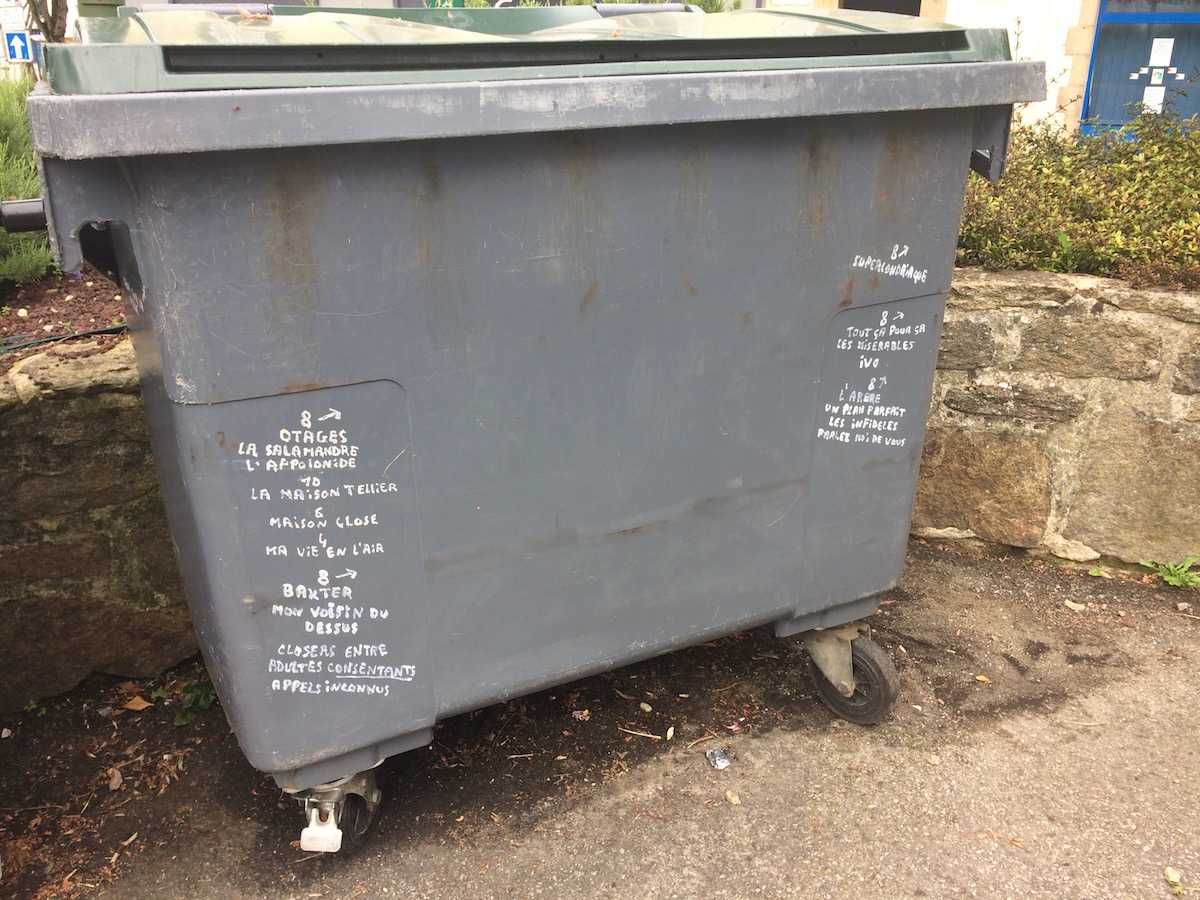 There are also arrows, sometimes emanating from numbers, sometimes emanating from film titles. There is a system here.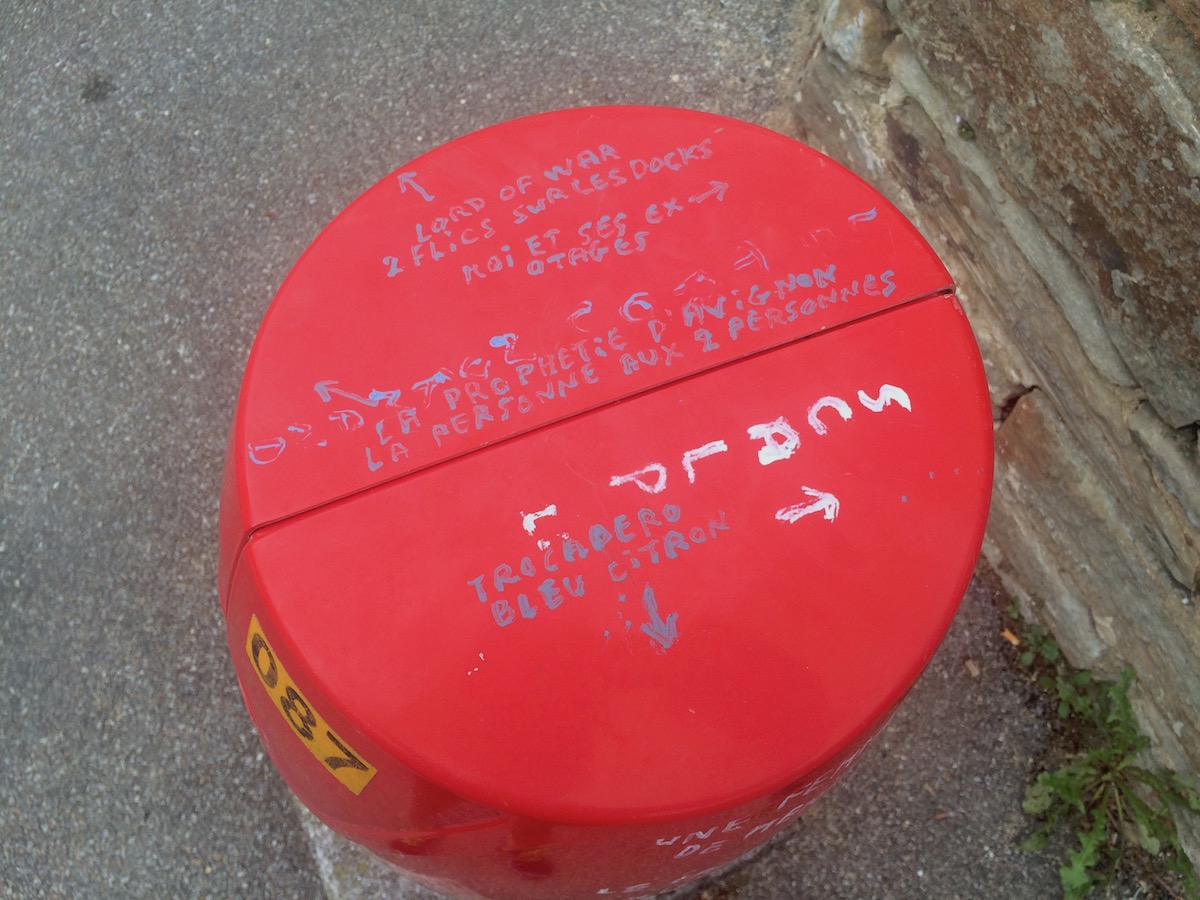 Local journalist Marie-Line Quéau wrote up a piece about the unknown artist in the regional paper, La Télégramme, a couple of weeks ago. She interviews someone who spotted the "taggeur" at work in the middle of the night one time. She also quotes from Bruno Montpied, who described the graffiti in more detail on his blog, Le poignard subtil. The comments at the end of the piece are the best bit.